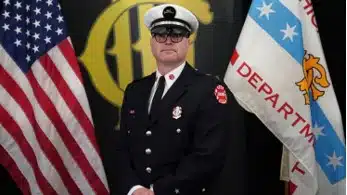 Lieutenant Kevin Ward was one of three firefighters injured in a blaze Aug. 11 in the 8300 block of West Balmoral. A mayday call was issued during the fire and Ward was transported in critical condition.
He was surrounded by family at the time of his death. He joined the department in 1996.
Please keep the Ward Family in your prayers.