Our Mission is to Support the Critical Lifesaving Work of the CFD Firefighters and Paramedics
For your protection, the Online Make a Donation Button can only be seen by logged in users, please take a moment to register below and then login. Thank you!​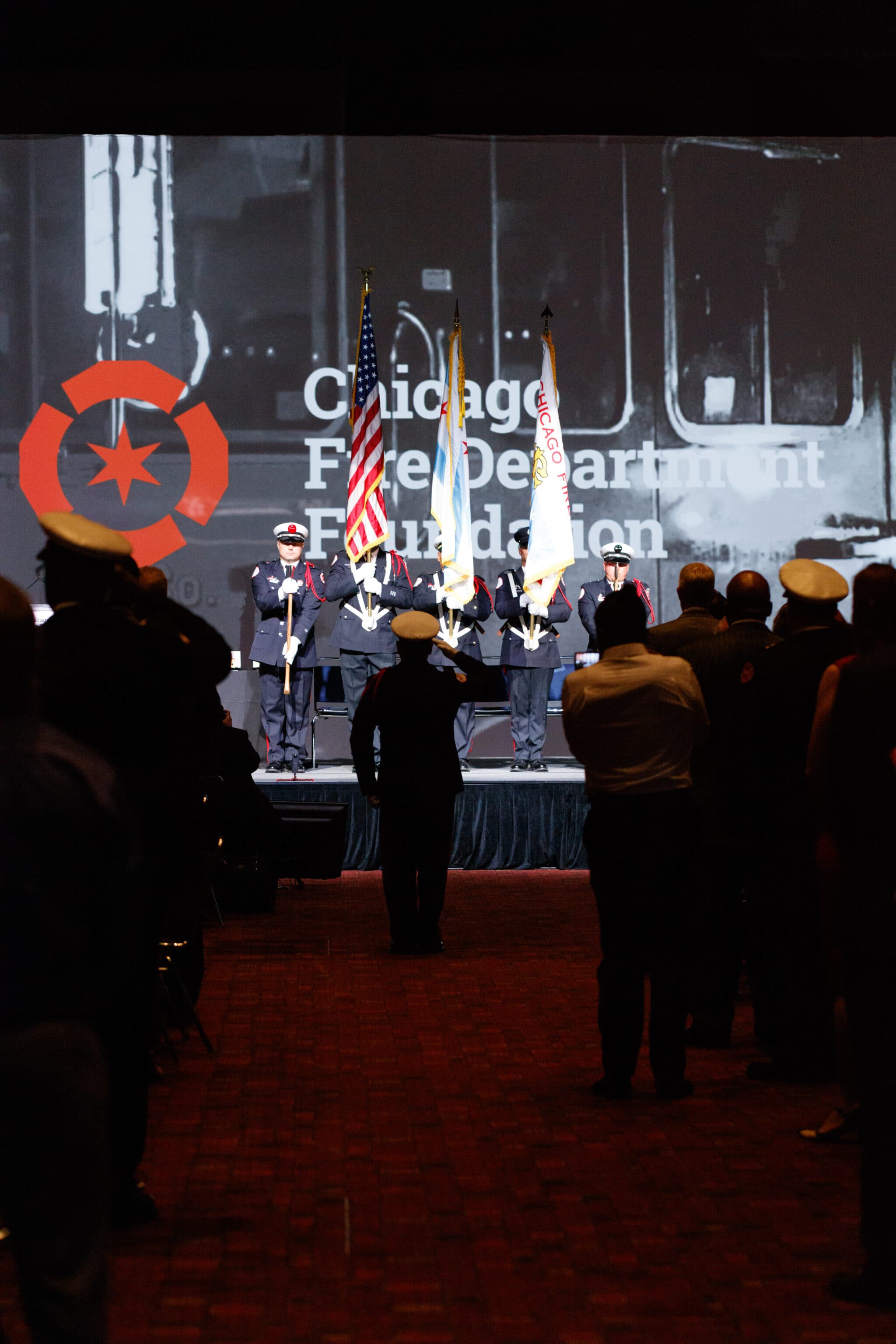 We are privileged to live in a city where so many leave their families every day, never knowing what awaits them when the alarm sounds. We stand behind them, alongside them, and among them to assist in providing vital support so that they can be successful at protecting all of us.
The Chicago Fire Department (CFD) Foundation serves as the 501(c) (3) non-profit organization of the CFD. Our mission is to support the critical lifesaving work of the CFD firefighters and paramedics. We work collaboratively with the CFD and its members to support its most crucial priorities; to reduce firefighter, paramedic, and civilian deaths and injury. Beyond these priorities, the Foundation supports initiatives for education, fire prevention, training and equipment needs that are not funded through city, state or federal budgets. And, while we hope for the health and prosperity of all members, the Foundation assists the firefighters/paramedics and their families in time of need.
The CFD Foundation Board Members are all volunteers and receive no compensation.
Mail checks to:
Chicago Fire Department Foundation
Attention: David Dahlquist
35 W. Wacker Dr.
Chicago, IL  60601
Register Below to Donate Online